The ancient Chinese believed that all life is animated by a vital energy called qi. Qi is what gives our eyes their sparkle. Chinese Medicine taps into that vital energy and stimulates your body's inherent healing ability.
Acupuncture is the primary pillar of Traditional Chinese Medicine. It has been successfully practiced for over 3000 years and in this country, it is one of the most respected and widely used forms of complementary medicine being practiced today.
Qi flows in specific pathways called meridians that traverse the body. It provides nourishment to all the muscles, cells, tissues and organs. If there is not enough qi, or if it is not flowing smoothly, pain and dysfunction may result. Inserting tiny needles into points along these meridians regulates the flow of energy- increasing it in areas where it is deficient, and clearing out areas where there is blockage.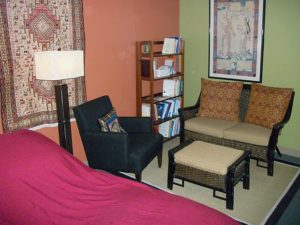 Acupuncture restores balance and increases vitality. Treatments are safe, gentle and relaxing. It effectively addresses acute and chronic conditions. Issues that do not have a definitive diagnosis have also responded positively to acupuncture. Some conditions that can be treated by acupuncture are:
Acupuncture Benefits
gastro-intestinal disorders such as irritable bowel syndrome, colitis and Crone's disease
gynecological disorders such as irregular periods, dysmenorrhea (painful periods), premenstrual symptoms (PMS), infertility and symptoms related to menopause
pain conditions like sciatica, carpal tunnel, lower back pain, arthritis, and tendonitis
autoimmune disease, autoimmunity, autoimmune conditions, phenomenon
allergic responses to environmental substances such as pollen, grasses and dust. Symptoms can present as sneezing, congestion, runny nose, and itchy eyes, ears and throat.
skin conditions such as psoriasis and eczema
mental health problems like depression and anxiety
stress: obviously this is a huge category and covers many areas of ones life
In addition to many other benefits, clients report feeling a reduction or complete elimination of pain, an increased sense of well-being, and increased energy levels.
Acupuncture for prevention and wellness
Not only is acupuncture an exceptional medicine for disease and imbalance but it is also a great tool for prevention and wellness. This ancient medicine has a far reaching impact for healing, wellness and transformation.